Supporting Students with Special Needs:
Online Training Modules for School-Based Professionals
who Support Students with Disabilities
The following series of open-access training modules, developed by Hussman & Holman (2018) in partnership with the Maryland State Department of Education, has been developed to offer systematic training and support for school-based professionals who work with students with disabilities. They include essential content and skills intended to advance the professional development of school staff, and to enhance the educational experiences and outcomes of students with disabilities.
These comprehensive, user-friendly modules cover topics including disability awareness, essential dispositions such as the presumption of competence, individualized education plans, least restrictive environment and other central concepts in special education, key roles and responsibilities, student engagement, communication strategies, positive behavior supports, instructional adaptations, sensory accommodations, strategies to support meaningful inclusion and relationships, and more.
School systems and families are encouraged to share these online training modules with any of their school-based faculty and staff. Schools are encouraged to incorporate the training modules as part of their orientation programs for new faculty and staff, as well as review for veteran teachers. Since adult support professionals play a vital role in supporting students with disabilities throughout their entire school day, these modules offer a greatly needed resource of knowledge, dispositions, and skills.
Principal Investigators:
Dr. John P. Hussman – Hussman Institute for Autism:
Content development, research, module programming & integration
Dr. Katherine C. Holman – Towson University:
Project management, grant coordination, focus group moderation & beta-testing, follow-up support
Special thanks to Marcella E. Franczkowski of the Maryland State Department of Education for supporting this project.
Programming Team:
John P. Hussman: Content, programming, scripting, narration, animation
Colleen George: Content, programming, focus group liaison
Emma Blass: Video and photo asset creation, focus group and school-based filming
Patti Mackie: Content, schools liaison
We are grateful to our focus group participants, the staff and students of Maryland public schools, Paula Kluth, Mary Schuh, Grant Blasko, Brooke Steinau, Lisa Crabtree, Beth Benevides, Fernanda Orsati, Ashlyn Smith, Casey Woodfield, and Tress Flynn for helpful content suggestions, examples, narration, and administrative support.
Non-Profit Use:
These training modules are provided free of charge. Module slides may be freely reproduced for non-profit use, provided that each slide is properly attributed with the reference below, including the address or link to the full set of training modules. Use of this content without attribution is prohibited. To copy a slide, use your Print Screen key, then paste into any graphics editor.
Reference: Hussman, J.P. & Holman, K.C., 2018, Supporting Students with Special Needs: Online Training Modules for School-Based Professionals who Support Students with Special Needs, Hussman Institute for Autism & Towson University, www.scaffolds.org/learn/special-educator-training-modules
Click below to access each module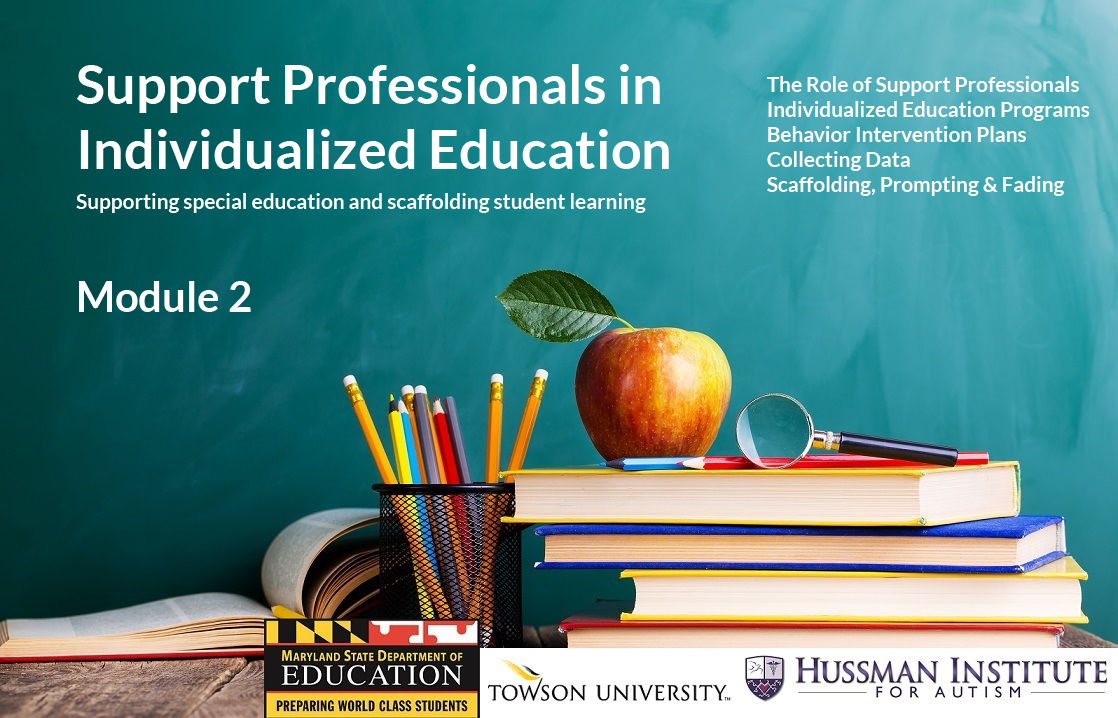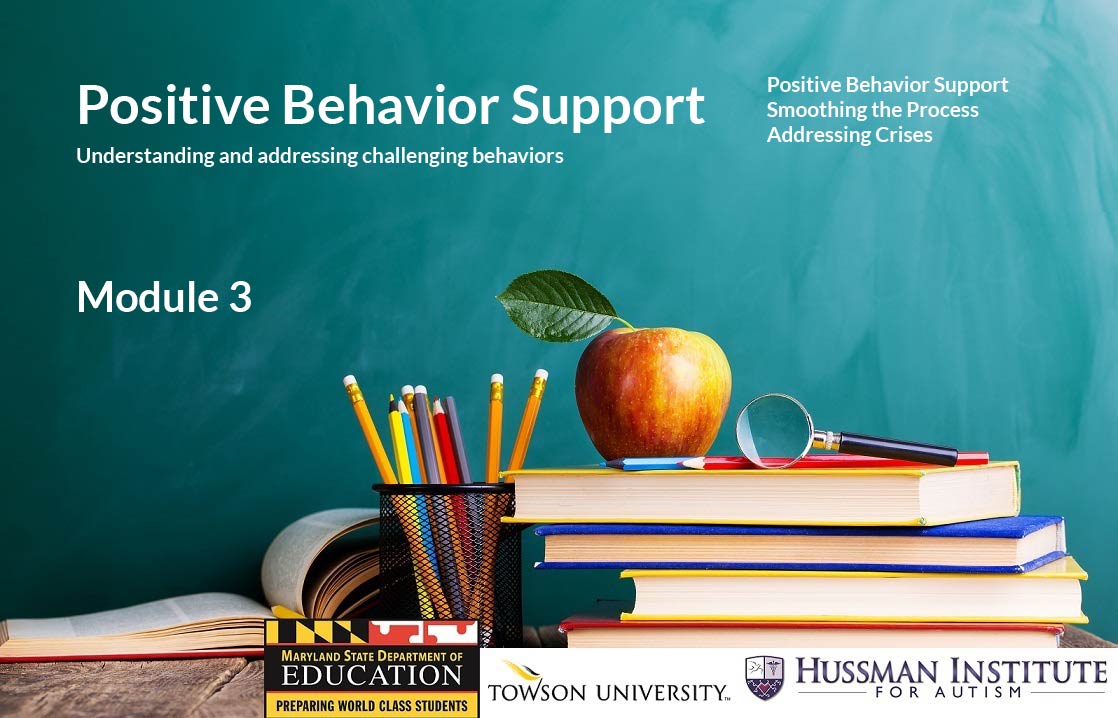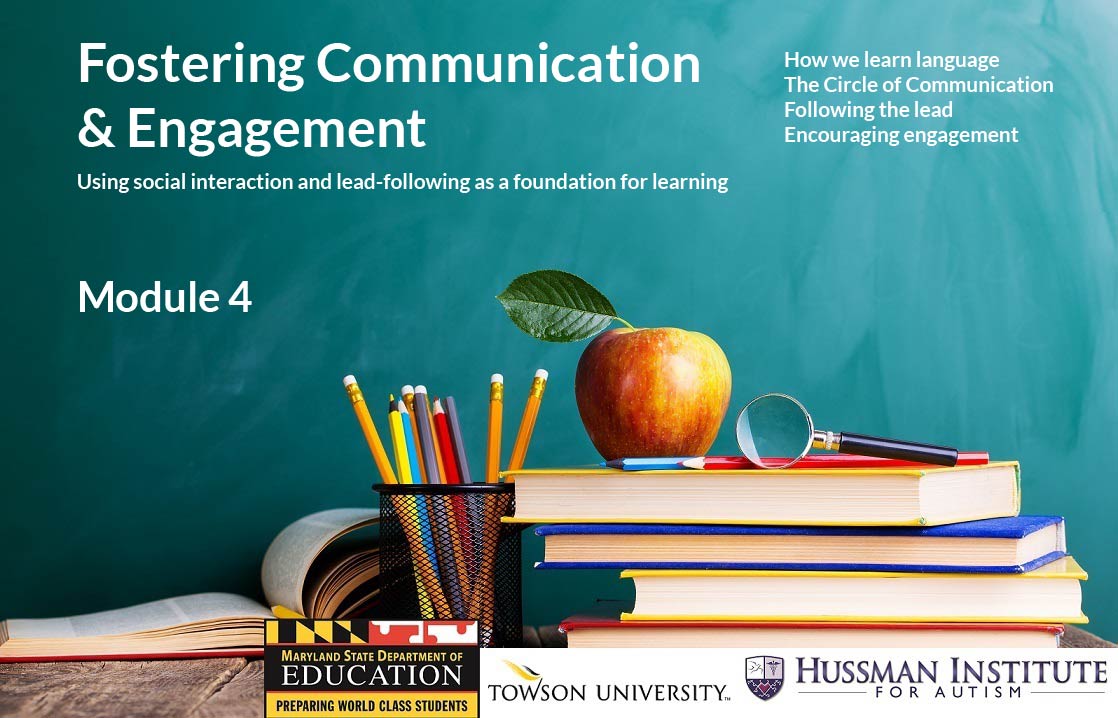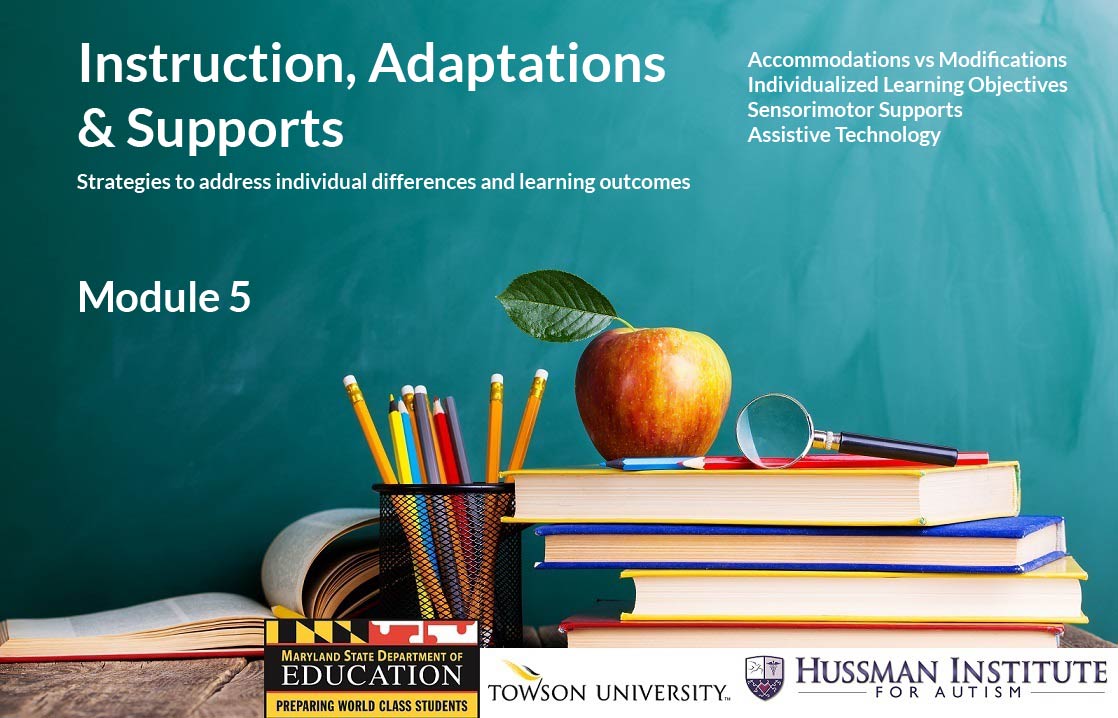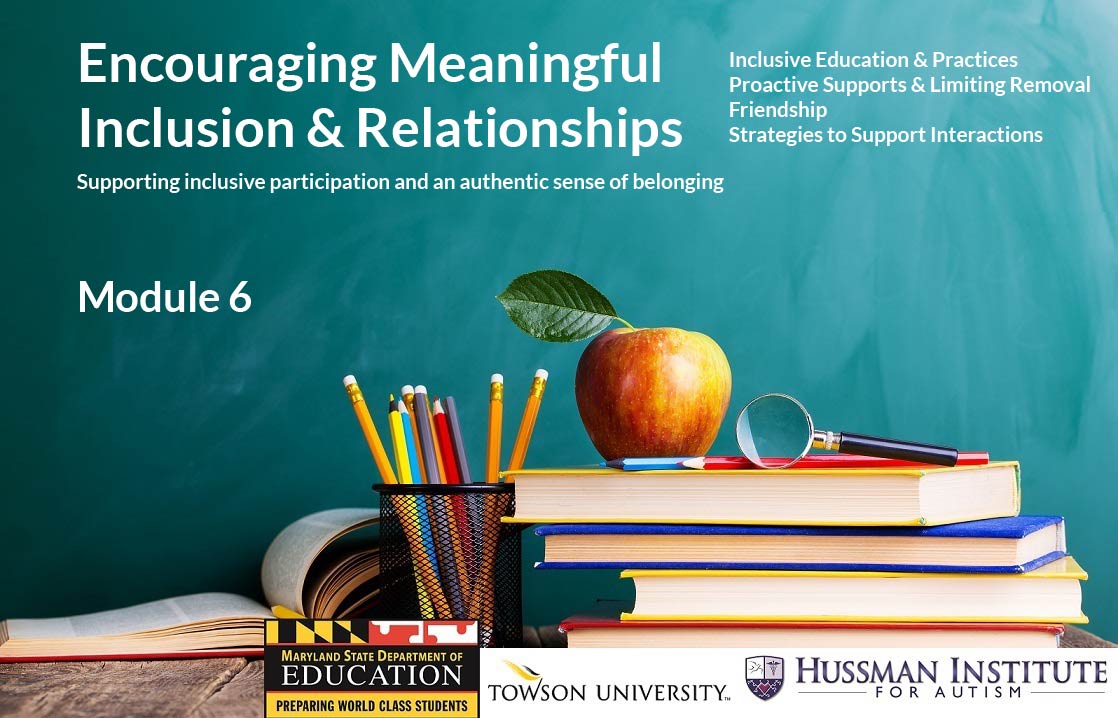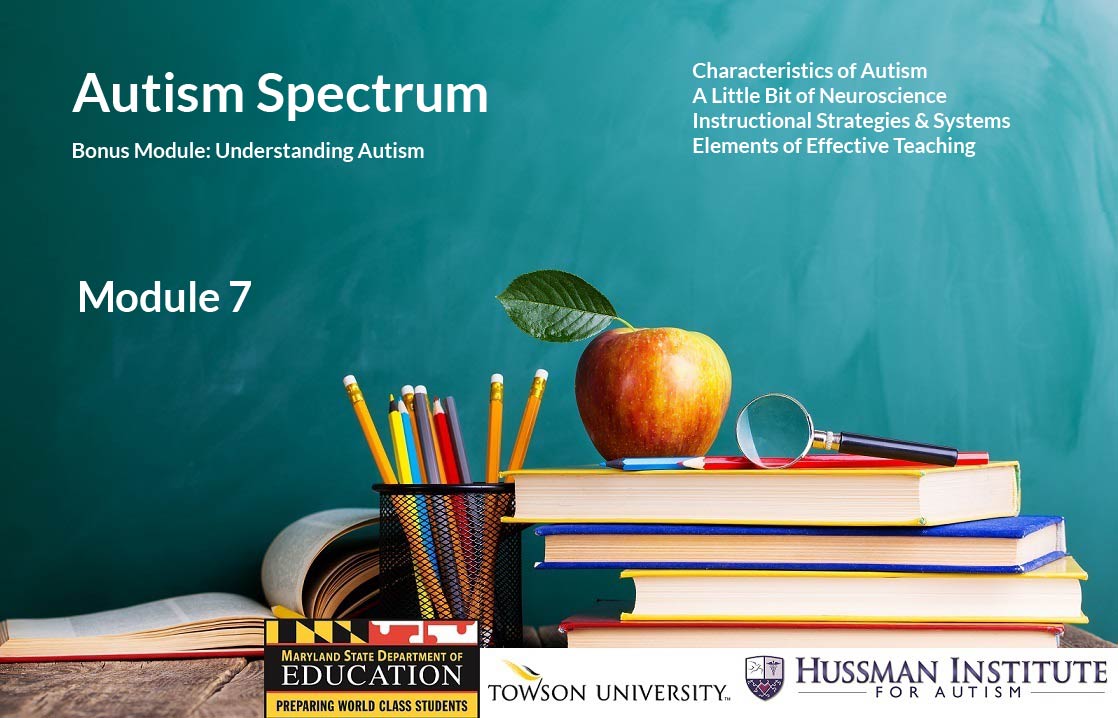 Resource Packet:
Supporting Students with Special Needs: Resource Packet (PDF)